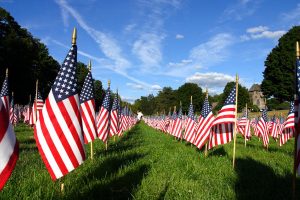 Each Veterans Day, schools across Lewisville ISD proudly recognize the men and women who bravely serve our country in the United States Armed Forces.
This year, rather than host a centralized celebration at the district level, many LISD campuses are opening their doors and welcoming veterans at their Veterans Day ceremonies on Friday, November 11.
"Veterans and active duty military personnel are part of the fabric of our country, and play a critical role in what makes our country great," said LISD Superintendent of Schools Dr. Kevin Rogers. "I am proud that our campuses take the opportunity to teach our students about patriotism by honoring and recognizing our brave soldiers."
While all LISD campuses observe Veterans Day in some way, many campuses are holding public events and want to extend an invitation to veterans to attend.
For a list of those campuses with events open to the public, visit lisd.net/veterans.