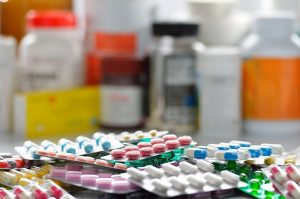 According to the Foundation for a Drug-Free World, more than 15 million people abuse prescription drugs; more than the combined number of people who abuse cocaine, hallucinogens, inhalants, and heroin.
Unused drugs that remain in medicine cabinets are highly susceptible to theft and misuse while opiate prescription pain relievers can lead to heroin addiction.
Round up your expired or unused medication and bring it to Lewisville ISD's Medication Disposal Day this Saturday from 10 a.m. to 2 p.m.
Members of the Flower Mound Police Department will be accepting medication for disposal in the parking lots of both Marcus High School and Flower Mound High School.
In addition, the Flower Mound Police Department has a medication drop box in their lobby, located at 4150 Kirkpatrick Lane. The lobby is open 24 hours a day.
There are also medication disposal units located at the Highland Village Municipal Complex, 1000 Highland Village Rd., and the Argyle Police Station, 506 N. Hwy 377.