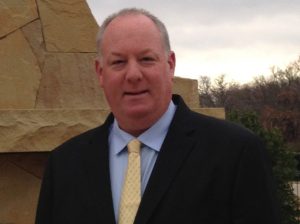 Town Council Approves 2016-2017 Budget and Maintains $0.23240 Property Tax Rate
The Town Council on Monday, September 19, adopted the 2016-2017 fiscal year maintenance and operations budget which went into effect October 1. The council also voted to maintain the current town property tax rate of $0.23240 per $100 valuation.
Consideration was given to lowering the tax rate, however, to keep up with employee salaries and benefits and general obligations of the town, it was decided the best course was to keep the current tax rate.
Double Oak's property tax rate remains one of the lowest in Denton County and North Texas.
The adopted budget and other information can be found on the town website.
Code Enforcement: Tree Limbs Required 12ft or Higher Over Streets
Charlie Wright, our code enforcement officer, patrols the town monthly for the protection, and promotion of health, safety, property values and environment. It's a tough and necessary position that the town, residents and court take seriously.
The town reinforces that residents need to look at their property, particularly tree limbs that hang over/into a street and ensure they are trimmed up to 12 feet or higher above the street surface as required by town ordinance.
The most common property code enforcement violations are: tall grass and weeds, trash and debris, junk vehicles, right-of-way obstructions/low tree limbs, stagnant pools, property maintenance, working without a permit, vehicles parked on grass, brush and mulch piles for extended periods, signs posted illegally in right-of-way.
The town appreciates and thanks residents who have already addressed issues on their property including the trimming up of low limbs over streets.
When you receive a code enforcement letter from the town, please comply immediately and contact Charlie.
 Emergency Medical Services Change
The Town of Double Oak has contracted with Flower Mound Fire Department to provide the Advanced Life Support (ALS) ambulance services to the residents of Double Oak. Historically, this service was provided by the Argyle Fire Department.
This was a tough decision due to the long working relationship with the Argyle Fire Department.
Argyle FD provided a timely professional service, but Flower Mound FD had advantages that would better serve the Double Oak residents.
There were more ambulances in the Flower Mound FD mainly responding from Stations 1 and 4 for the east side and Station 2 for the west end of Double Oak. Each responding FMFD engine is also manned by a paramedic and has the same equipment as an ambulance except the engine cannot transport.
The change became effective Friday, September 30th at noon.
Double Oak VFD will continue to respond to all calls in Double Oak. (Submitted by DOVFD)
DOUBLE OAK WISHES EVERYONE A HAPPY AND SAFE HALLOWEEN!