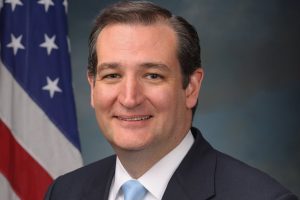 The Denton County Republican Party will welcome Texas U.S. Senator Ted Cruz, U.S. Congressman Michael Burgess, M.D., and Texas State Senator Jane Nelson to its executive committee meeting on Thursday, October 20, as a rallying cry to get out the vote for the November election.
The DCRP meeting will be called to order by Chairman Lisa Hendrickson promptly at 7 p.m. at the Denton County Elections Administration office, 701 Kimberly Drive, Suite A101, Denton, TX 76208.
Immediately prior to the meeting at 6 p.m., there will be a social hour for meeting attendees hosted by Congressman Michael Burgess, M.D.  Both the social hour and the meeting are open to all interested Republicans.
"We are honored and excited to welcome Senator Cruz, Congressman Burgess, and Senator Nelson to our meeting." said Hendrickson. "Come early at 6 p.m. for the social hour and great food so graciously provided by Congressman Burgess and be ready for an energizing evening with your fellow Republicans. The clock is ticking down to November and we are looking forward to a huge victory!  See you on the 20th!"