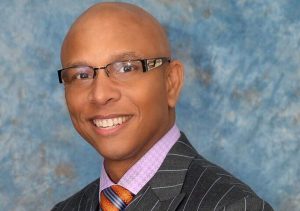 by Joseph R. Fields, Senior Pastor, New Beginnings Church
I recently attended a powerful Legacy Leadership workshop that reminded me that as a Pastor, I am the "holder" of the vision and values for my flock. As such, who I am today and what I preach and live will shape the legacy I leave for our children to continue to grow or to clean up. I teach love, forgiveness and respect for all, because we are all one in Christ.
As a leader in my church and community, I am expected to teach and model what is right, desirable and worthwhile.  I want to be a builder of collaboration and a better world under our common Christian beliefs and values. I want to be an influencer and advocate for strong Christian values that allow people of all backgrounds and colors to unify and stand together in tough times, and not be divided by racial, economic or party lines.
More than ever we all must be vigilant, prayerful and unyielding in our Christian values. Today, more than ever our churches must join together to advocate publicly and loudly the end of senseless violence, vicious attacks on innocent lives and malicious sound bites.
We have the opportunity to lead people out of this darkness and into His peaceful and loving light by standing together to teach and practice our Lord's lessons of universal love, respect and relationship building…Let us unite and declare, "Racism, Hatred and Violence – NOT in My Church and Community. We practice "Love, Forgiveness & Respect" here!
"There is neither Jew nor Greek, there is neither slave nor free man, there is neither male nor female; for you are all one in Christ Jesus." – Galatians 3:28
The Pastor's Place features columns written by a different area church leader each month.Call 940-728-8284 for more information.