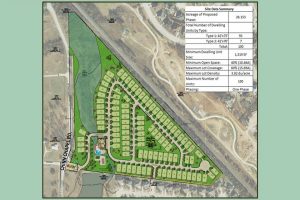 The Highland Village City Council on Tuesday approved the final read of an ordinance that would allow 100 homes to be built on the west side of the city.
Council members approved the rezoning of 26 acres on the east side of Chinn Chapel Road north of Chapel Hill Estates to allow for an age-restricted, gated, detached condominium community for those 55 and older called Ladera Highland Village.
Council also approved a resolution appointing Brad Goudie as Highland Village Fire Chief.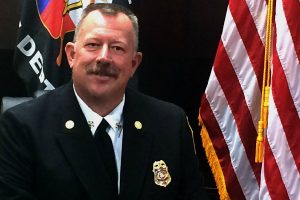 Goudie joined the Highland Village Fire Department in February 2015 from League City, Tex. where he served as Director of Emergency Services/Fire Chief. Prior positions held include Deputy Fire Chief in Roanoke, Texas, as well as supporting assignments in Pantego and Euless, Texas.
"I am very confident in the knowledge and leadership of Chief Goudie as we promote him to Chief. His experience in Highland Village provides a smooth transition to continue the level of service the Fire Department provides our citizens," said City Manager Michael Leavitt.
The City Council received a presentation of the results of recent resident satisfaction survey.
Positive results were shown with over 65% of residents expressing satisfaction of the services they receive in relation to the property and sales taxes paid.
Residents rated the appearance of Highland Village high in regard to quality of life as well as the safety of the community, the parks and trails system and the services provided by the Fire Department.
The survey, conducted by Creative Consume Research, took place in spring 2016. The survey measured resident's opinion of aspects of life in Highland Village, the services provided by each department and the interaction with staff members.
Public Safety was looked at more closely by assessing satisfaction with Police and Fire handling of calls and response time to calls. Communication with residents was also a focus in evaluating the current communication tools and inquiring as to the best method of communication with residents. The complete survey results are available on the city's website.