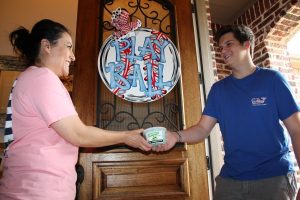 Nick Crabill, 14, is a cool kid with an even cooler product.
The Lakeland Christian Academy student starting selling homemade ice cream this spring and business is booming.
"He's loved cooking and baking since he was seven years old and has even won two cooking competitions," said Nick's mom, Crystal.
Nick said that a rescinded summer job offer became his motivation for starting 'I Scream.'
"I applied at Marble Slab Creamery but when they found out how old I was they would not hire me, so I thought 'I like ice cream' and I could turn this into my job," said Crabill.
Feedback from his neighbors in Madison helped launch his venture.
"We gave everybody in our neighborhood free tastings of 15 different flavors and we narrowed it down to the top eight most favorite flavors," said Crystal. "He got 63 orders just from that tasting."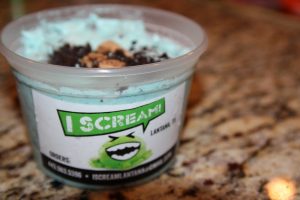 The eight flavors include the standard chocolate and vanilla, along with Birthday Cake, Carmel Brownie and Cookie Monster, a blue concoction that features Oreos and chocolate chip cookie crumbles.
Nick said he did not anticipate how well-received his frozen treats would be.
"I thought I would get like 10 customers and just kind of sell it over time."
So far, Crabill has sold between 90 and 100 pints and has even booked two catering jobs at graduation parties.
The price is $5 per pint and you can order online at www.iscreamlantana.com.