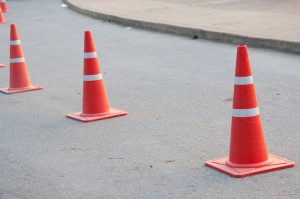 Weather permitting, pavement resurfacing will begin in Bartonville on Tuesday on Post Oak, Pin Oak and Timber Oak.
The Town's contractor, Intermountain Slurry Seal, Inc. advised the town they will re-notice
the residence 24 hours prior and place "no parking" cones 24 hours in advance of their resurfacing operations.
The contractor is currently in the process of prepping the edges of the streets, but no road
closures will take place until Tuesday.
Town officials advise residents who need to use their cars on Tuesday to park them on side streets that does not have a "NO PARKING" sign on it prior to 6:30 a.m.
Motorists should not to drive on the streets until the cones and traffic control devices have been removed so that the new pavement can cure.