The Cross Timbers Gazette asked each candidate in a contested race to answer a brief questionnaire to help voters make an informed decision at the polls this May. There will be a Special Election for the unexpired term of Brian Rountree, who resigned in October 2015, in Place 1 between Jason Webb and Cathy Strathmann.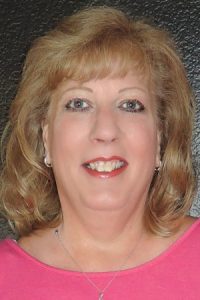 Cathy Strathmann
Age:56
Current Occupation: Retired
Education: High School; additional education in management, computer software, behavioral interaction, legal document management
Current civic involvement: 4H Organization, Attend and make citizen contributions to Flower Mound Town Council, Planning & Zoning Comm. and ECC Board. Met with Flower Mound Fire Association and Town Manager and discussed their needs and concerns. Participate in Adopt a Spot in Flower Mound to help our town stay clean and beautiful.
Past civic service: Board Member, The Mound Foundation; Volunteer with PTA, Seniors in Motion Flower Mound, Paralyzed Vets of America, Military Thanksgiving Dinner at DFW for Soldiers Serve with a Heart; fundraising local coordinator for Children's Miracle Network and United Way.
Why voters should elect you: I will promote the principles of compromise, balance and respect in the effective management of our town for all residents and business owners. I will work to prioritize funds for community-wide benefits. I will work to ensure our resident-approved Master Plan, SmartGrowth and existing Town ordinances are upheld, which will guarantee the reservation of our unique natural assets, unless for the benefit of the community.
The main issues facing your town and how you would resolve them: The Town has entered into various agreements with many businesses to financially encourage them to build in our town, rather than invest in town. Some examples being misused are: impact fee waiver, rebates on sales and property tax and long term 380-agreements not being monitored closely. I will seek to resolve this issue by ensuring agreements between the town and businesses are limited in duration, closely monitored with staged-triggers that benefit all members of the community.
Any additional comments: As a long-term resident I will help to preserve the character and atmosphere of our town while promoting growth that is beneficial to our town. This includes ensuring our infrastructure, first responders' needs and town staff grows as we grow.
Address of your candidate Website and/or Facebook Page: www.CathyStrathmann.com; Facebook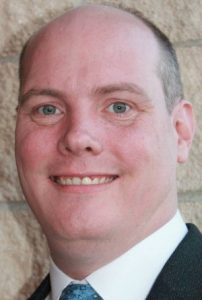 Jason Webb
 Age: 41
Current Occupation: Manager/Leadership Coach
Education: B.A. in Government from The University of Texas at Austin; Master of Divinity from Southwestern Baptist Theological Seminary
Current civic involvement: Flower Mound Board of Adjustments and the Oil and Gas Board of Appeals; Member of the Donald Elementary and Forestwood Middle School PTA's; and, Sunday School leader at Rockpointe Church
Past civic service: Associate Pastor of Single Adults and Recreation at Lakeland Baptist Church Groups Leader; Men's Ministry Leader; Missions Leader; and, Connections Ministry Leader at Valley Creek Church
Why voters should elect you: I believe Flower Mound needs Council members who will commit to representing all of Flower Mound and not one particular group or side.  We deserve a representative who will listen to all sides; seek to understand and make informed decisions.  I believe that my background, experience and education make me uniquely positioned to move Town Council past the divisiveness of the past, so we can continue to see Flower Mound be the best place to live, raise our families and do business.
The main issues facing your town/district and how you would resolve them:  As a council member I will work to continue to be one of the safest places to live.  I will work with our Police and Fire Departments to ensure they have the necessary tools to do their job.  I will seek to improve our infrastructure to meet the needs of our community for the present and the future.  I would like to foster community by allowing for more open spaces and continuing to see improvements and additions to our parks and trails.  As we continue to grow I will uphold the standards which have made Flower Mound a unique and desirable place to do business.
Any additional comments:  I will represent the people of Flower Mound with honor, dignity, and respect.  We are a community and on Town Council I will reflect that. I will be a representative who works with other council members, town staff, and the citizens to continue to see Flower Mound be the example of what a community should be.
Address of your candidate Website and/or Facebook Page:  facebook.com/JasonWebbFMTC