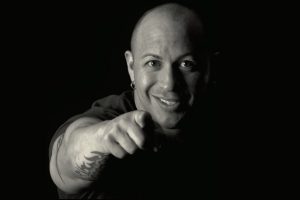 Jesse Leyva, owner and president of the iconic Flower Mound studio Jesse James Fit (JJF), has been setting new industry standards since 2004 including patented training systems in 30-minute sessions for clients and "industry-leading" compensation structure for elite trainers.
Jesse relocated the business to Flower Mound from Lewisville as a convenience to his clients, most of whom live in Flower Mound, Highland Village, Bartonville and Argyle.  The studio has grown in size and capacity since 2010 from a team of four trainers working in 1,100 square feet to a team of 17 trainers and 8,200 square feet of studio space in less than 6 years.
What is the mission of JJF?
 "At Jesse James Fit our mission is not just to change the physical appearance or strength of our clients.  We strive to transform lives by helping our clients learn to make informed decisions that will support and sustain health and vitality for years to come."
What changes are ahead in 2016 for clients?
 "Transformation!  We are undergoing an extensive renovation at the studio, and the end result will not only be aesthetically stunning but will provide even more space for training.  And we will begin offering our clients a new workout option – indoor Bootcamp classes."
What do you believe has set JJF apart from other gyms?
 "Any evening you can observe multi-generational and family training – pre-teens and teens training side-by-side with their parents or senior adults here at JJF. We can help anyone lose weight, but true transformation occurs when a client is supported by their family and friends.  These key relationships are critical to the emotional and psychological aspect of sustaining a healthy lifestyle over the years. 
 And another distinctive is the professional status and longevity of our elite trainers.  To ensure we maintain an environment that is safe for families, we conduct criminal background checks on all our staff.  And full-time trainers at JJF can earn a stable salary, whereas all other gyms use a commission wage structure for their trainers.  This stability allows trainers to provide for their families and supports a very welcoming environment for clients."
Visit Jesse James Fit online or call 972-355-2639.