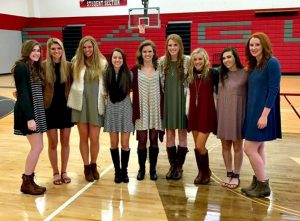 The Argyle Lady Eagles basketball team claimed their third District Title in a row with a perfect 10-0 record in district play and a 28-1 overall record for the year.
They beat Krum on Tuesday night 72-26 with five players in double figures. Jocelyn Pierce recorded a double-double with 13 points and 15 rebounds.
The Lady Eagles will take on Hampton Prep this Tuesday, February 16, at 8 p.m. at Richland High School, 5201 Holiday Lane, in North Richland Hills.
Meanwhile, the Argyle Varsity boys basketball team finished the regular season as 4A Region II District 9 Champs with a 24-4 record (District 8-0).