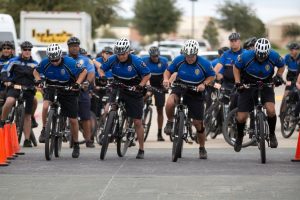 The Highland Village Business Association and the Highland Village Police Department are hosting the 8th Annual Fallen Heroes Bike Race and 5K benefiting the Texas Police Chiefs Fallen Officer Fund (TPCOF).
This annual event helps the TPCOF support Texas families during the year when their loved one is killed in the line of duty.
Although no police officers have been killed while serving Highland Village, Cpl. David Harney of the HVPD says the city wants to show its support for those who are on the front lines of the community.
"God forbid, if anything happened to us, there'd be someone there to help take care of our families," he said.
The event is slated for October 17 with a 5K run at 4 p.m., a citizens' bike race at 5 p.m. and a public servants' bike race starting at 5:30 p.m.
Through the bike races and 5K, the goal is to raise $25,000. Everyone in the community can participate in the bike race, competing against some of the fastest bike officers in the Metroplex.
Cyclists race along the city's inland trail system, starting and ending at The Shops at Highland Village next to Buffalo Wild Wings. Police cyclists go in 4-man teams but individual awards will also be given out.
In past years, the UNT police and Denton police have been big winners, Harney said.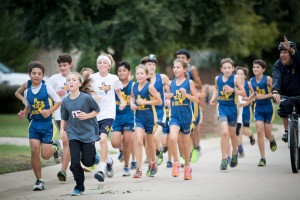 There will also be a 5K run through Chapel Hill Estates off FM 2499 before the bike race.
This event began under former police chief Ed O'Bara who thought it would be good to have a race to build camaraderie among the police bike patrols around the Metroplex.
"The former chief was a part of the TPCA and he felt that supporting families of fallen officers was the best way to go," Harney said. "We want to make it a Metroplex event," Harney said, adding that last year there were around 100 competitors and hundreds of onlookers.
While the races are taking place, there will be live music, face painting, balloon animals and sponsors and vendors for those cheering on the runners and cyclists. That kicks off at 3 p.m.
"We want as many people [as possible] to come out and participate and enjoy," he said.
There will also be a raffle and auction, and the event sponsors will be giving away a new mountain bike.
Registration for the event is $25.