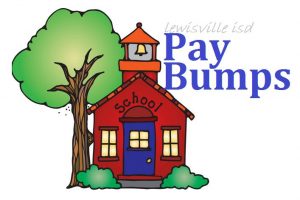 On July 15 the Lewisville ISD Board of Trustees approved a salary increase of 2 percent at the mid-point for all employees for the 2015-2016 school year.
Additionally, the board established a first-year teacher salary of $50,227 and increased the one-time amount paid to employees who at or above their pay schedule maximum. That amount was boosted to 2 percent or $1,000 — whichever is lesser.
According to the district, typically every year districts across Texas either approve or don't approve a raise. This was approved by the LISD board, which uses the amounts of pay increases from surrounding districts to help determine its decision. This year, most area districts fell within the 2-3 percent range.
The raise is for all employees, not just teachers.
Details about this increase will be available on the LISD website over the next two weeks.
The board also decided to increase the district's contribution to some health insurance rates. More information will be available when open enrollment begins next month.
Stay with the CTG as we follow this story over the coming weeks.