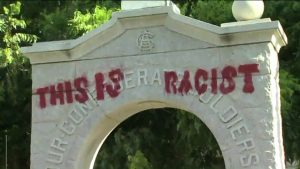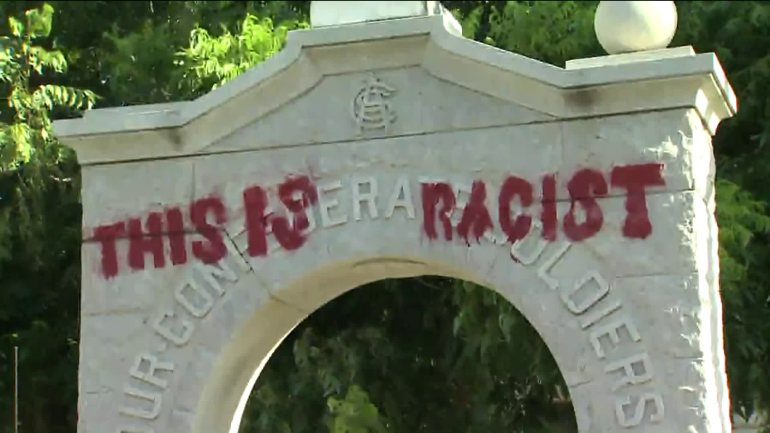 A memorial to Confederate soldiers standing at the Denton County Courthouse was defaced sometime early Monday morning.
The statue was spray painted with the words "This is racist" in bold red words. The paint was washed off late this morning, according to a post on CW33.com.
Listen to UNT historian Richard Lowe talk about Texas' Confederate past as shared on KERAnews.org.