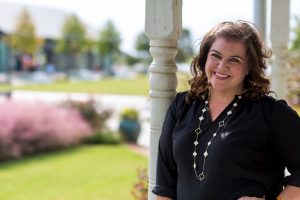 Spring is here which means it's time to do your spring planting! Last month, Harvest neighbors planted their seeds in planting trays so they could be stored in our farmer's greenhouse. This is something we have done the last four years. It allows our neighbors to get a head start on planting without the fear of the last freeze. In the next few weeks, our neighbors will be transporting their seedlings to their garden box in our community garden.
Speaking of spring….we hosted some fun activities during spring break week at Harvest. We had everything from a game truck, bubble soccer to laser tag, golf, mini tennis game, and kickball! We also celebrated National Pi Day where our residents got to vote for me or our General Manager to see who took a pie to the face…let's just say I'm glad I wasn't the General Manager that day! For every vote, Northlake Family Eye Care would match in dollars for the North Texas Food Bank. They donated $300 to the North Texas Food Bank on behalf of Harvest, which equates to 900 meals!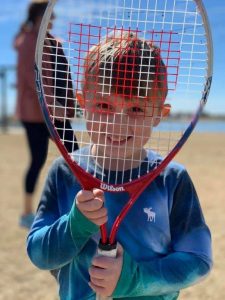 Last month, we did something a little different. We invited Trophy Club Country Club to Harvest. They brought their golf and tennis pros and fun games and activities for the whole family. It was great to see all of our Harvest kids work on their hand and eye coordination during the tennis drills and learning how to swing a golf club. Did you know you can attend their camps without being a member? What a great way to see if your child is interested in golf or tennis! Big thanks to Trophy Club Country Club for coming out and sharing their love for tennis and golf with our neighbors!
Coming up this month, we have our Harvest Market Day on Saturday, April 13th from 9-1pm. This is a great way to shop local! We will also have the shred truck on-site courtesy of Teresa Hill and Kati Hourihan with RE/MAX DFW Dream Team. So be sure to bring your documents to shred in bulk! The next community-wide garage sale is May 3-5 so mark your calendars!