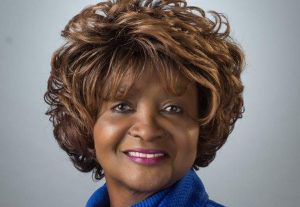 Student artwork on display at MCL Grand Theater
Consider stopping by the Medical City Lewisville Grand Theater at 100 N. Charles St. to check out the talent from Lewisville ISD elementary schools on the east side of Lewisville.
The exhibit will be on display from April 5-13. Gallery hours are 10 a.m. to 5 p.m. Tuesday through Saturday. Artwork created by elementary students attending schools in the western portion of Lewisville was displayed in March.
TPW grant to help Lewisville build new park
Lewisville was recently awarded a $500,000 grant from the Texas Parks & Wildlife Commission to assist with the new Valley Vista Nature Park.
The 23-acre park will be on the southeast corner of Valley Parkway and Corporate Drive. It will feature nature trails, benches, an outdoor classroom, picnic facilities and more.
For more information, visit www.cityoflewisville.com.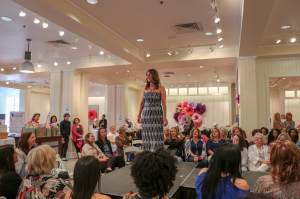 Don't miss the Spring Fling Fashion Show on April 13
It's not too late to buy tickets for the Spring Fling Fashion Show April 13 at The Shops at Highland Village.
Women of Flower Mound is partnering with The Shops at Highland Village to showcase the latest in men's, women's and children's spring fashions.
Attendees will enjoy a sample menu of items from eateries as well as a dessert table. A gift basket silent auction will follow. In addition, guests will receive goodie bags filled with samples, coupons and more.
The event is scheduled from 11 a.m. to 1 p.m. at 1500 Cottonwood Creek, Suite 170. Find out more details or purchase tickets at www.womenofflowermound.org.
Proceeds from the event will go toward scholarships as well as assisting local charities.
Join Lake Dallas police for a cook-out and safety fair
Lake Dallas police and municipal court employees are planning the annual Kids 'n Cops Cook-out & Safety Fair on April 27.
Free food, fun, music, gifts and entertainment will be provided to families from 11 a.m. to 3 p.m. at the Lake Dallas Police Department, 212 Main St. The event is sponsored by Lake Dallas and CoServ.
Here is the latest on Point Vista/Turbeville construction
Work on Point Vista Road north from Stamford to Turbeville roads in Hickory Creek is complete with the exception of private driveways and a drainage crossing.
The west side of Point Vista will be milled and prepared for road stabilization beginning April 3.
Road stabilization is finished on the east side of Point Vista Road as well as the westbound portion of Turbeville Road.
Concrete pours were expected to take place in late March or early April, depending on weather and the availability of concrete.
Hickory Creek Master Parks Plan meetings set for April
Residents of Hickory Creek are invited to attend one of two visioning sessions on the parks master plan.
The meetings are set for 6:30 p.m. on Wednesday, April 10, and Wednesday, April 17, at the council chambers at 1075 Ronald Reagan Avenue.
Connect With Us:  Be sure and connect with Denton County on Facebook at www.facebook.com/DentonCountyTX and on Twitter @DentonCountyTX.
If you have any questions or comments, please let me hear from you. My email is bobbie[email protected] and my office number is 972-434-4780.