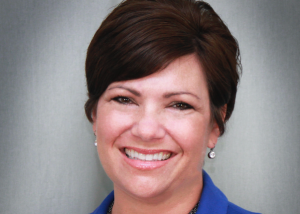 Northwest ISD's Mary Seltzer has been named the district's new director of student services.
Seltzer has been the principal of Lakeview Elementary School in Trophy Club since 2014, according to a news release from Northwest ISD. Before that, Seltzer served as the assistant principal at NISD's Samuel Beck Elementary School in Trophy Club.
"I will miss the students and my colleagues in the Lakeview community," Seltzer said. "I am very excited to begin this new role providing assistance and support to all families and staff in Northwest ISD."
Setlzer replaces Suzie McNeese, who is retiring this spring, according to the district. Seltzer will finish the school year as principal at Lakeview Elementary and will begin her new position in the student services department in July. Northwest ISD will initiate the search for a new principal for Lakeview Elementary this spring.
Seltzer has been with Northwest ISD since 2007. She was a campus instructional teacher at W.R. Hatfield Elementary School and Chisholm Trail Middle School. She has also taught at Medlin Middle School.
Seltzer has been involved in numerous leadership programs in NISD and has served as an instructional facilitator and mentor coordinator. She was also selected to participate in the Learning Forward Academy which represents school leaders across the nation. She has a doctorate from Nova Southeastern University, as well as her master's and bachelor's from Chapman University.