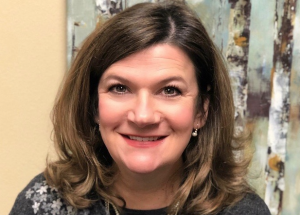 In a special meeting Monday night, the Argyle ISD School Board approved Dr. Dawn Jordan as the new principal of Argyle Intermediate School.
Jordan will replace current principal Renee Funderburg, who will be the principal of Argyle ISD's new elementary school opening this fall in the Harvest subdivision, according to an AISD news release. Jordan is coming to Argyle ISD from Rockbrook Elementary in Lewisville ISD where she has been the principal since 2017.
"I am greatly honored to be chosen as the new principal of the Argyle Intermediate School," Jordan said. "I can't wait to meet the staff, students, and parents and become a part of the Argyle family. I look forward to collaborating with you on our path to success and learning how I can best support the AIS tradition of excellence."
Jordan has worked in the field of education since 1998 and has extensive experience in curriculum, selection of personnel, safety and security and establishing positive campus culture, according to Argyle ISD. She holds a Bachelor of Science degree from Incarnate Word College, a Masters in Educational Leadership from the University of Southern Mississippi and a Doctorate in Education from William Carey University in Mississippi.
"I am very pleased to welcome Dr. Jordan to Argyle ISD to head up the intermediate campus," said AISD Superintendent Dr. Telena Wright.