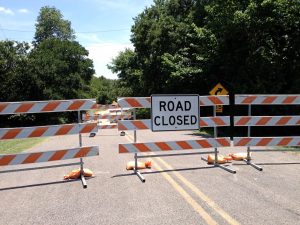 A portion of Dove Creek Road in Bartonville will be closed for about two weeks, according to the town of Bartonville.
The stretch of Dove Creek Road from Gibbons Road to Noble Champions Way will be closed down on Thursday for reconstruction, which is expected to be completed by Jan. 25, according to the town website.
In September, the Bartonville Town Council awarded the bid to Rock Solid, Inc. to overlay a stretch of Rockgate Road and to reconstruct Dove Creek. The Rockgate work was completed in December.