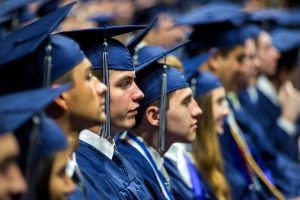 With graduation on the horizon for thousands of local high school seniors, scholarships can help them fund the next step of their education.
The Lewisville ISD Education Foundation scholarship application is now open for all Lewisville ISD seniors to apply.
It just takes one application for an LISD senior to be in the running for more than 300 different scholarships funded by members of the community, clubs and organizations, area businesses and more.
Students must complete their LEF scholarship application by 4:30 p.m. on Jan. 11, 2019, to be eligible for an LEF scholarship.
In 2018, LEF awarded 319 scholarships totaling $212,750.