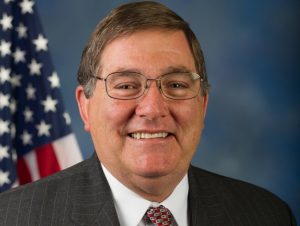 U.S. Congressman Michael C. Burgess, M.D. (R-TX), Chairman of the Energy and Commerce Subcommittee on Health, released a statement this week after President Donald Trump signed the Dr. Benjy Frances Brooks Children's Hospital GME Support Reauthorization Act of 2018 into law.
In his statement, Burgess said the bill "will ensure that children in Texas and around the country continue to have access to highly-trained pediatricians and pediatric subspecialists."
The law's namesake was born 100 years ago in Lewisville and taught Burgess before her death in 1998.
"As one of her students, I am grateful that this law is named in honor of Dr. Benjy Frances Brooks – a trailblazing pediatric surgeon and Lewisville native," Burgess said. "It is a fitting tribute to an outstanding surgeon, who I imagine would be glad to see her name on a law that will help another generation of physicians to excel. I also am grateful to my fellow Texan Rep. Gene Green for his work authoring this legislation with me, and to President Trump for helping to steward this vital reauthorization across the finish line."