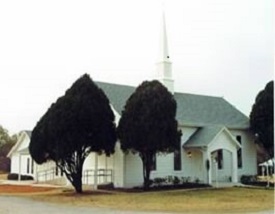 The historic Flower Mound Presbyterian Church will celebrate the church's history and its oldest member's birthday later this month.
Homecoming 2018 at Flower Mound Presbyterian Church will be held on Aug. 26 to celebrate the church's 164 years and the 104th birthday for Oleta Simmons Greer, the church's oldest member and "one of the founding families of Flower Mound," according to a church news release.
The Homecoming event will follow 9:30 a.m. Sunday School and 10:30 a.m. worship service. Lunch, cake and ice cream will be served at 11:45 a.m., and the community is invited to celebrate with the church, located at 1501 Flower Mound Road. For more information, click here or call 972-539-7184‬‬‬‬‬.