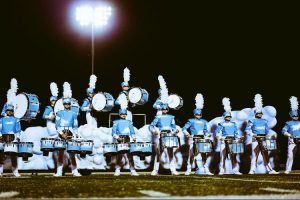 The Flower Mound High School Band Drumline will conduct an electronics recycling fundraiser this Saturday morning.
Residents can donate their used or unwanted items in any condition at the Flower Mound High School main student parking lot, 3411 Peters Colony Road, from 9 a.m. to noon Saturday, according to a news release.
The band will accept essentially all electronics — from computers to printers to video games and movies — as well as sporting goods. All multimedia items much have their original covers. Donation slips will be available, as will be certificates of destruction. Donated items, also known as e-waste, will be properly recycled.