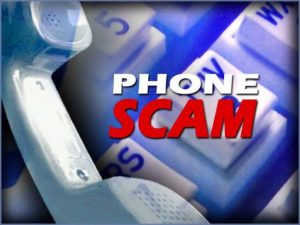 Denton County District Attorney Paul Johnson warned local residents over the weekend about a phone scam that targeted him.
Johnson posted a scam alert warning on Twitter on Saturday saying he had just received a call from someone claiming to be with the Internal Revenue Service and saying Johnson had four "serious violations" that he could settle with a payment.
"I politely invited this 'IRS' Agent to come speak with me in my office," Johnson said in the Twitter post. "They declined then hung up."
The phone number used to make the call was 251-494-9019.