The ballots have been counted and Steve Dixon will lead Flower Mound for the next three years.
The former council member defeated Cathy Strathmann on Saturday in the runoff election for Flower Mound mayor with 53 percent of the vote.
Steve Dixon  2,790 (53%)
Cathy A. Strathmann  2,498 (47%)
"I want to thank everyone who made their voice heard by voting and express my heartfelt appreciation to the many friends who helped me run an energetic and positive campaign," Dixon said Saturday night. "The voters have made their choice and as mayor I promise to do my best to help our town council keep Flower Mound the wonderful community we all love."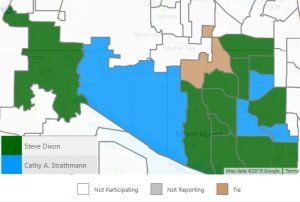 Dixon served on Flower Mound Town Council from 2009 to 2011 in Place 1. Then, after taking a year off, was elected to serve consecutive two-year terms on council in Place 4 from May 2012 to 2016. He also sat on several boards and commissions between 2004-2009 and is an active member of the Flower Mound Chamber of Commerce.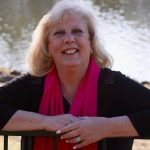 His opponent never held public office, but was a fixture at town council meetings and on social media calling for a slowdown in commercial and residential development. Strathmann was no stranger to the campaign trail, having run unsuccessfully for a place on Town Council the past two years prior to this year's mayoral race.
Dixon replaces Tom Hayden, who served as mayor since 2012 and could not run again due to term limits.