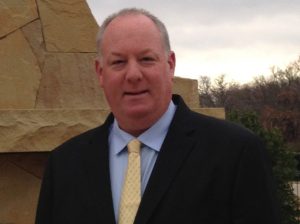 Hello and greetings from Town Hall,
Double Oak Police Lieutenant Ruben Rivas graduates from the FBI National Academy
On March 16, 2018 Police Chief Derrick Watson and I had the honor and privilege to fly to Washington D.C. to attend Double Oak Police Lt. Ruben Rivas graduation from the FBI National Academy at Quantico, Virginia. Lt. Rivas went through 10-weeks of intense class work, special studies and physical training. The presentation of diplomas was conducted by FBI Director Christopher A. Wray. The town is very proud of the dedication, effort and work of Lt. Ruben Rivas who joins Chief Watson (Class of 2006) as graduates of the prestigious FBI National Academy at Quantico.
May Town Council Elections
Due to unopposed candidates, the May Town Council elections are canceled.
Congratulations to Anita Nelson, Andrew Wills, Joe Dent and Ginger Brittain on their election to office.
The swearing-in and Oaths of Office will be held on Monday, May 7, 2018 at 7 p.m.
The town sincerely thanks Mayor Pro-Tem Ted Gruenloh and Council Member Stacie Stoehner for their dedicated service.
May School District Elections
Both public school districts that serve our town will be holding elections.
The Denton ISD will be holding a Board of Trustees election and a bond election.
The Lewisville ISD will be holding a Board of Trustees election.
Read about the candidates in the April issue of The Cross Timbers Gazette.
May Primary Runoff Elections
A friendly reminder that some March Primary Elections are headed to May 22 Run-Off Elections including the races for Commissioner Precinct 4 and Justice of the Peace Precinct 4.
Cross Timbers Water Supply Corporation Annual Meeting and Board of Directors election
Members of the CTWSC should have received information in the mail regarding the April 23, 2018 annual meeting and a ballot with instructions to elect board members.
The candidates are: Karla Hohenberger, Patrick McDonald (Incumbent), Andre Nicholas, Sherry Price and Robert Stegmaier (Incumbent). The membership will elect 3 of the 5 candidates. Ballots must be received at the P.O. Box no later than April 19, 2018.
Town reviewing Accessory Building Ordinance
Town Council has asked the Planning and Zoning Commission and staff to hold meetings and hear from residents regarding accessory building ordinance and regulations. Please contact town hall staff and check the town website for future posted meetings.
TCEQ Spring Cleaning Tips
 Spring weather can make a mess of your yard and our local waterways.  Here are a few tips for getting your landscape back in shape and keeping local lakes, streams and rivers clean:
Avoid putting any permanent structures in flood prone areas of your yard and try to keep those areas clear during the spring. Spring storms can create standing water and voluntary streams that wash loose dirt and debris out of your yard and into creeks and roadside ditches where they are carried downstream to local waterways.
Keep grass clippings, leaves and debris out of local streams and wetlands. Compost your yard waste or dispose of it in your street-side pick-up. Yard waste that ends up in wetlands or streams contributes to algae growth in the summer, making the water green and smelly.
Stabilize your soil and increase infiltration by planting deep-rooted native plants or trees. The roots of turf grass extend only two to three inches into the soil, giving it little ability to hang on when the water flows. Native flowers and grasses, on the other hand, can have root systems four to twelve feet deep! These deep roots anchor the plants and keep soil from washing away. They also increase the amount of water the soil can absorb, meaning that more water sinks in to recharge groundwater aquifers and less ends up in the storm drain.
If you live along a stream or wetland, it is important to maintain a healthy un-mowed buffer along your shoreline. A shoreline or stream bank planted in trees and native plants will hold the soil steady when it rains. Buffers also catch and filter many of the pollutants found in storm water runoff.
United States Air Force Captain Mark Weber of Bartonville
USAF Captain Mark Weber gave his life serving and protecting the United States of America. The Town of Double Oak extends condolences to the Weber family of Bartonville. God Bless and remember Captain Weber for his service and sacrifice.