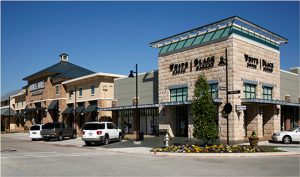 The deadline for local artists to apply to be vendor at the Highland Village Art Festival in May has been extended.
The free May 5 festival will have displays from more than 30 gallery quality artists, as well as artist demonstrations, live music and entertainment and interactive children's art activities, according to a city news release. It'll run from 10 a.m. to 6 p.m. at The Shops at Highland Village.
The deadline to apply was originally set for March 9, but the city announced in a news release Thursday that the deadline has been extended to March 23. If you would like to participate, complete this vendor application. There will be a limit to the number of exhibitors, and they must be approved for participation after submitting the application.
The festival is a joint venture between the city of Highland Village and The Shops at Highland Village benefiting the Children's Advocacy Center of Denton County.