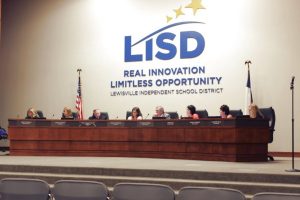 Lewisville ISD students will start the 2018-19 school year about two weeks earlier than usual.
On Monday night, the LISD Board of Trustees voted to approve a 2018-19 calendar that will begin the school year on Aug. 15, rather than the usual late August start date.
The new calendar means that students will take their fall final exams before Winter Break, which will now divide the two semesters, and the school year will end the week before Memorial Day.
LISD is a "District of Innovation," enabling it to choose its start date, according to the district. The 10 largest districts in the state will dismiss on or before June 1, 2018, and other districts are proposing and approving earlier start dates for the 2018-2019 school year, prompting LISD to consider starting early.
The early start aligns with junior college start dates and college orientations, as well.