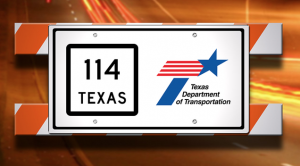 A small portion of Hwy 114 will be closed through the weekend.
The Texas Department of Transportation will close the highway below the FM 156 bridge, near Northlake, for construction work from 8 p.m. Friday through Monday morning, according to the town of Northlake.
The location is close to several Northwest ISD schools, but school is out Monday in observance of Martin Luther King Jr. Day. FM 156 will remain open, and crews will be on site to provide guidance to drivers.