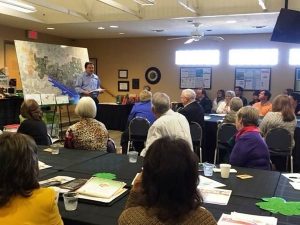 The Greater Lewisville Association of Realtors (GLAR) announced the slate of town and school board candidates receiving its support in the May 6 Municipal Elections.
The endorsements from GLAR are as follows:
Lewisville ISD:
Kristi Hassett, Place 6
Tracy Scott Miller, Place 7
Flower Mound:
Jason Webb, Place 1
Kevin Bryant, Place 3
Claudio Forest, Place 5
Highland Village:
Daniel Jaworski, Place 7
GLAR President Vanessa Swindell commended the candidates for their commitment to protecting private-property rights.
"The Greater Lewisville Association of Realtors supports these candidates because they are committed to protecting the rights of property owners at the local level," Swindell said.
"We look forward to working with our city council members in promoting transparency and honest conversations concerning our local real estate issues."
Lewisville-based GLAR is a 1,400 member association of local Realtors and Affiliates, involved in all aspects of real estate, and advocates on behalf of the real estate industry and private property owners.
Election day is Saturday, May 6, with early voting running from April 24 through May 2.