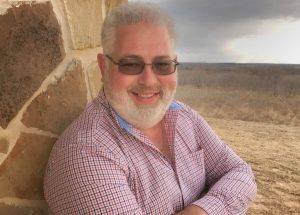 At the last Flower Mound Town Council meeting, long-time resident Carol Kohankie reprimanded the majority of Council, including my opponent, for their ongoing unprofessional behavior. (She thanked Council Members Kevin Bryant and Jason Webb for their professionalism in spite of the questionable behavior of all the others.)
Unfortunately, Mrs. Kohankie is right. Petty squabbles and misrepresentation of facts have become all too common. In the last month, I've wondered if the Town needs to implement a seven-second delay during broadcasts of meetings to censor them for language as well as behavior.
Since 2015, it seems that council members have allowed their personal grievances against each other, specific residents and others that have business with the Town to, at times, dominate and derail Council meetings. This reflects badly on Flower Mound and makes completing the business of the Town unnecessarily difficult and somewhat contentious.
It should go without saying that Council members should behave civilly and represent the Town of Flower Mound professionally. Council members don't have to like each other or be expected to agree with every issue, but they do need to conduct themselves in a manner that is respectful of the responsibility that residents have given them.
Contrast raucous Council meetings with fairly calm and orderly Planning and Zoning Commission meetings during this same time frame. The rare disruption is dealt with quickly and courteously by the Chair and/or Vice Chair. As a commission member and the elected Chair of Planning and Zoning, it is my duty to lead by example and I am proud of the Planning and Zoning Commission's reputation for being civil, fair minded and welcoming to all.
I'm running for Flower Mound Town Council to replace one of the council members Mrs. Kohankie reprimanded for his lack of manners and professionalism as a council member. The criticism was well deserved. His attendance records, his misleading statements, the crude accusations he levels at council members and residents that he disagrees with are not reflective of the values of our community.
I ask for your vote for Flower Mound Town Council Place 5 to restore civility, integrity and professionalism to Council, put an end to residents being disappointed in their Council's behavior and make sure decisions are made that are in the best interest of all of Flower Mound.

Claudio Forest
Candidate for Town Council, Place 5
Flower Mound, TX