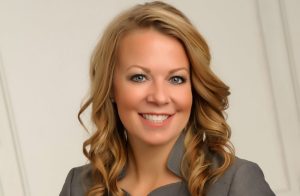 I wanted to take this time to reflect on all that has happened in 2016 and all the exciting changes and new beginnings that await us in 2017.
We've been eagerly completing the preparations to open our newest senior living community, Avanti Senior Living at Flower Mound. We've spent the last year not only building the foundation of our community, but also building the foundation of relationships within the Flower Mound community with the objective of better serving our residents and the city within which our community is located.
As we began our outreach to fellow businesses and charitable organizations, we were received with open arms. The warmth with which we have been welcomed and the generous amount of guidance that has been extended to us by the people of Flower Mound has been incredible and further validates our decision to build a senior community in this city.
From supporting the development of the Seniors In Motion (SIM) center, to signing up for the SIM Craft Show and providing entertainment for the kids, to participating in a community-wide effort by running in Dorothy's Dash, to having our first car in the annual Christmas parade and more, we have been embraced by genuine and caring people who are eager for us to be a part of the community.
It is with pleasure that we strive to be a good neighbor and a business that contributes to all of Flower Mound, not just the seniors that we will serve. The city of Flower Mound has made this goal attainable for us by being so willing to let us – the new kid on the block – join in on the festivities and be a part of annual traditions and impactful engagements. For this, we thank them. It has been a wonderful year and we are so excited to see what 2017 brings. As we get to know the people of Flower Mound more, we know there are a plethora of unexplored opportunities that await us.
As I reflect on the seniors that we will serve, the ones who have chosen to call Avanti home and are preparing for the transition into our community, I would like to say thank you. Thank you for giving us the opportunity to show you that senior living is different than what you could have ever imagined, that it is a place where even your adult children would like to live, and that we are shaking things up to provide the experience of a lifetime in these years that should truly be golden. From our Avanti family to yours, thank you and Happy New Year!
Lori Alford,
COO of Avanti Senior Living
The Woodlands, TX