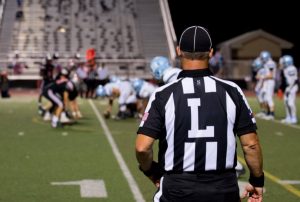 Argyle 48, Gainesville 20
The Argyle Eagles remain undefeated after putting away the Gainesville Leopards in Gainesville.
Quarterback Dane Ledford tossed three touchdown passes in the game, two of which went to Casey Harper, who finished the game with 91-yards receiving.
Hebron 48, Flower Mound 38
Flower Mound rallied from a 28-0 first quarter deficit against Hebron on Friday night, but could not come all the way back and came up short by 10 points.
Jackson Averitt combined for 448 yards and four touchdowns for the Jaguars in the game.
Allen 42, Guyer 7
The undefeated Allen Eagles handed Guyer its second loss of the season, remaining firmly entrenched in the top spot in their district.
A bright spot for the Wildcats was Thabo Mwaniki, who caught a 74-yard touchdown pass from Luke Stillwell.
Southlake Carroll 33, Marcus 21
Marcus gave the Dragons all they could handle, leading 21-17 at the start of the fourth quarter, but Carroll scored 16 unanswered fourth quarter points to get the victory over the Marauders.
Justin Dinka rushed for 189 yards and two touchdowns in the game for Marcus.
Liberty Christian 40, Trinity Christian-Addison 28
Liberty rebounded from a tough loss last week to defeat Trinity Christian in Addison.
The Warriors were led by quarterback Jon Copeland, who combined for 344 all-purpose yards and three touchdowns.