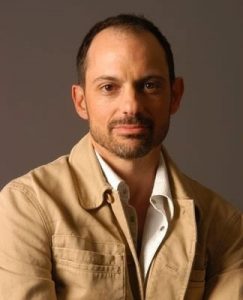 Rock pianist Jeff Jacobs, who toured and recorded with Billy Joel, Foreigner, and many others, performs at the Lakeside Music Series this Friday night, September 16, 7-9 pm.
Expect Jacobs to sing and play outstanding versions of classics from Billy Joel to Johnny Cash, Oscar Peterson to Bad Co., the Doobie Brothers to Queen.
Jacobs played keyboards on "We Didn't Start the Fire," the No. 1 hit by Billy Joel in 1989, as well as the rest of the Storm Front album.
He had moved to New York just the year before, fresh out of the flourishing Indiana University music scene.
"The entire album took only six weeks to complete," he told the Dallas Observer in 2011, "and it was No. 1 in the country on Christmas Day in 1989, and "We Didn't Start The Fire" was the No. 1 song in the world.
"Not bad for my first real studio album!"
The record was produced by Mick Jones of Foreigner, who quickly offered Jacobs a spot in his band.
"My next best memory," Jacobs added, "was sitting in with Billy Joel at Madison Square Garden as a member of Foreigner with both Mick Jones and Lou Gramm."
After bowing out of Foreigner in 2007 after 16 years, Jacobs found his way to Texas (thanks to an opportunity his wife received to work with her brother, "The Diamond Doctor," in Dallas).
Jacobs runs a recording and management company, Big Dog Bites Music, where he has worked with North Texas acts like Siren Sea and Fort Worth blues artist Buddy Weddington.
Expect a rocking good time Friday night in the plaza at Lakeside.
The performance will take place in the plaza at Lakeside (2314 Lakeside Parkway, Flower Mound). In case of rain, the festivities will move inside Paradise Bistro & Coffee Co. (2451 Lakeside Parkway).