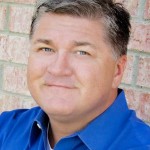 Wes Timmons announced Sunday that he was dropping out of the May 7 Argyle school board race.
Timmons, 44, has four children in the district and has been involved in an ongoing dispute with the Argyle High School Athletic Department regarding safety issues. See his withdrawal statement below.
He unsuccessfully ran for the school board in 2014.
The Argyle ISD Board of Trustees has four candidates running for two open seats this May. Board members are elected on an at-large basis, which means the top two vote recipients will become board members. Meet the candidates here.