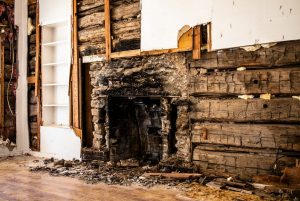 Flower Mound's historic log cabin, known as the Gibson Log Cabin– named for its 1860 builder William Gibson—will be open for tours on Saturday, March 19, from 9 a.m. to noon.
The event is called "Cabin-Aid" to support preserving Flower Mound history.
It's also to help Girl Scout Troop 4007 scouts earn their Bronze Award by raising awareness of the cabin and assisting the Denton County Office of History and Culture, the Town of Flower Mound and the Mound Foundation during the cabin's restoration process.
The cabin is located at at the southeast corner of Quail Run and Flower Mound roads. Parking is available at Liberty Elementary School, 4600 Quail Run Rd.
For more information, contact the Office of History and Culture in Denton at 940-349-2852.
About the Cabin
In May 2015, developer Curtis Grant of Vaquero Development discovered a log cabin hidden in the walls of a home slated for demolition in Flower Mound.
Grant heard rumor of the story of the logs in the walls from the previous owner and opened a small portion of the sheetrock to discover the logs for himself.  He alerted officials at Denton County and the local historical preservation society in Flower Mound.
Dr. David Stahle, Professor and Director of the Tree-Ring Laboratory at the University of Arkansas, was able to determine after coring the logs that the logs were cut between 1857 and 1860, dating the cabin to around 1860.
The cabin sits on an approximate four acre site in West Flower Mound that was part of the Land Grant that was patented to William Gibson in 1854.
The original cabin was 16 feet by 16 feet and a farm house was later built around it.