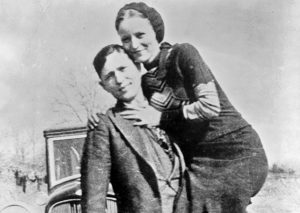 On Wednesday March 16th at 12 p.m. in the Commissioners Courtroom on the second floor of the Courthouse-on-the-Square in Denton, Laura Treat will present some recent findings on Denton County's moving history.
Although Denton County's film history dates back to at least 1913, there is little awareness of our region's role in the production and distribution of motion pictures. Through a discussion of professional and amateur productions from this region, including "Bonnie and Clyde" and "Dynamic Denton," this lecture will provide a glimpse into our county's illustrious moving history. The lecture will also discuss how community members can contribute to film preservation and film history.
Laura Treat, MSIS, is the Moving Image Preservation Librarian at the University of North Texas Libraries where she oversees the preservation and digitization of the libraries' moving image collections. Before coming to Denton, she studied at the University of Texas at Austin and worked at the Texas Archive of the Moving Image.
Although new to Denton County, she is fascinated by the region's history and her current research interests include the history of amateur and professional film production and distribution in North Texas. She is committed to promoting this unexplored area of Denton's history by increasing awareness and providing improved access to these imperiled materials.
All exhibits and lectures are free and open to the public.  The courthouse has handicapped parking and accessibility through the north entrance. The Denton County Courthouse-on-the-Square is located at 110 W. Hickory in Denton, TX. Call 940-349-2850.