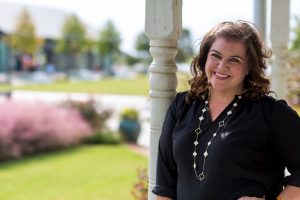 By Page Austin, Harvest Lifestyle Manager
Have you heard of Harvest Market Day? We have so many talented residents that we wanted to give them a space to sell their crafts, products, and artisan goods to neighbors and the surrounding area.
We launched Harvest Market Day on Mother's Day weekend and it was a huge hit!  "My 6-year old loved doing his Mother's Day shopping right here in Harvest," says Chelsea Thomas.
With more than 30 vendors, neighbors were so surprised by the talent we have here in Harvest. Neighbor Rebecca Pavlat said, "I didn't realize how many talented neighbors we have here. It was great to be able to support them today."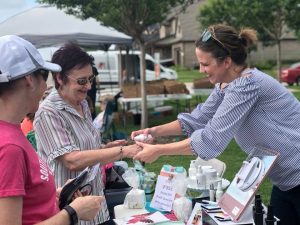 One of our resident vendors, Karen Fender, said, "Who knew so many talented people lived in Harvest!  Being a vendor has been great!  I've been able to grow my business, support other small businesses and make new friends. So much fun!!"
Harvest Market Day is the second Saturday of the month from May-September from 8 a.m. – noon. The Farmhouse Coffee & Treasures serves a tasty breakfast, gourmet coffee and seasonal drinks.
We also have our very own farmer there! Farmer Ross has a pop-up stand with fresh produce grown right here in Harvest for purchase and Doug's Country Market has their full farmer's market setup. So whether you are shopping for a gift or just need some fresh produce, Harvest Market Day is the place to be!
We have received inquiries about being a vendor at Harvest Market Day. Currently, to be a vendor you have to be a Harvest resident. As we continue to grow, we will definitely look to open it up to outside vendors. We appreciate your understanding and hope you will come and support our neighbors!