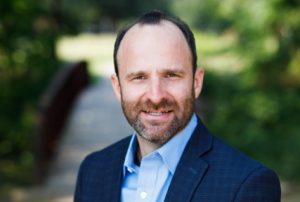 Flower Mound resident Tony Lawrence has launched his campaign for Texas House of Representatives, District 63.
District 63 is currently held by Tan Parker, R-Flower Mound, and covers much of southern and western Denton County. Lawrence, also a Republican, is turning his attention there after an unsuccessful campaign for Flower Mound Town Council last year.
"We need representation that is entirely focused on delivering for the people, the taxpayers, of District 63," Lawrence said in a prepared statement.
Tony served in the U.S. Air Force from 1997 to 2003, including a four-year tour in Germany and service in the Iraq War, according to a news release from his campaign. He holds a B.S. in Organizational/Business Leadership from Biola University and has worked as director of business development at the largest integrated marketing firm in North America.
"I understand what Texas small business owners go through to operate and succeed," Lawrence said. "I have started small businesses, including a mobile music recording business and stone masonry construction company. I have dedicated my adult life to providing for my family, serving my community, and creating jobs for Texans and thousands of hard-working Americans around the country."
In an extension of previous full-time ministry roles, Lawrence and his wife, Christina, have served in many capacities at Valley Creek Church in Flower Mound, where they have attended since 2010. They have two children, Jayden (10) and Sydney (8).
For more information, visit www.lawrencefortexas.com.