It's no secret we've been fans of The Table ever since it opened in 2015. And when the restaurant went under new ownership earlier in 2018, we were anxious to meet the new owners and learn what their plans were to "re-launch" this local favorite.
This week we finally got to meet all four owner partners of Collective Mark Holdings – Matt, Gordon, Tony and Clay – to discuss their vision for The Table.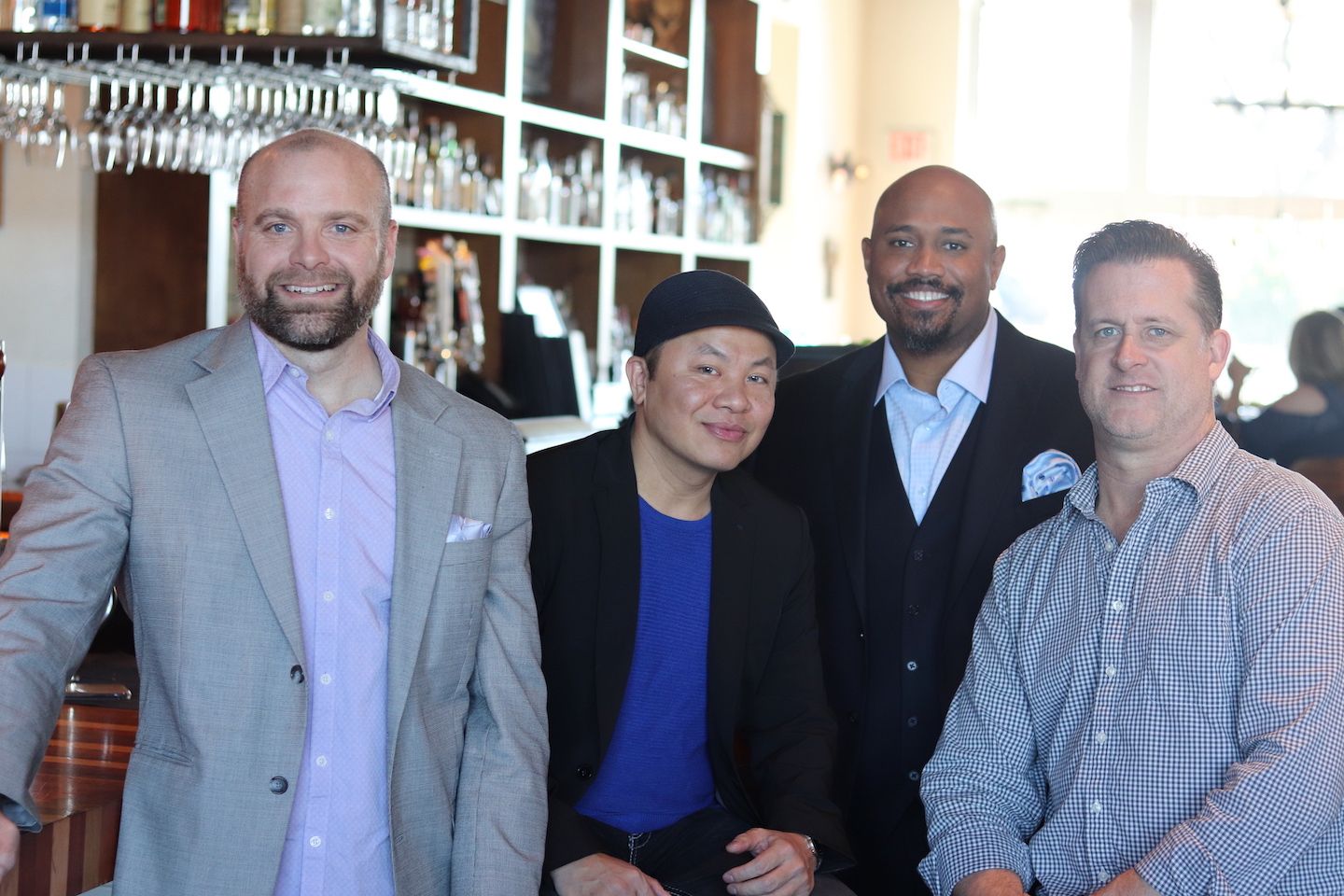 Owners from Left to Right: Matt Locke; Tony Dao; Gordon Keli'ikipi; Clay Muirhead
Each of the owners bring a unique background and knowledge to (pardon the pun) the table. Matt and his wife, Jennifer, were the ones to originally purchase The Table from the previous owners. In addition to owning The Table, they're also owners of two bars in McKinney and Dallas so they're familiar with what it takes to run a successful establishment.
Gordon Keli'ikipi (who we interviewed on camera this week) is a restaurant and hospitality entrepreneur who lives right here in Highland Village so in addition to his professional experience, he also knows our community well because he lives in it! Plus, his personality is absolutely magnetic, so if you get the chance to meet him while you're dining at The Table, you'll instantly have a new best friend.
We had the chance to attend The Table's re-launch party a couple of weeks ago where they showcased some of their new menu items like The Tank Burger which is made up of a pound of fresh Waygu beef, homemade chili, cheddar cheese, and bacon served on a brioche bun. All in, this thing weighs a couple pounds. But the part we love most is that it was the brain-child of Dallas Cowboys player DeMarcus Lawrence. And according to The Table, it's either big enough for two to share, or big enough for one defensive lineman. 😉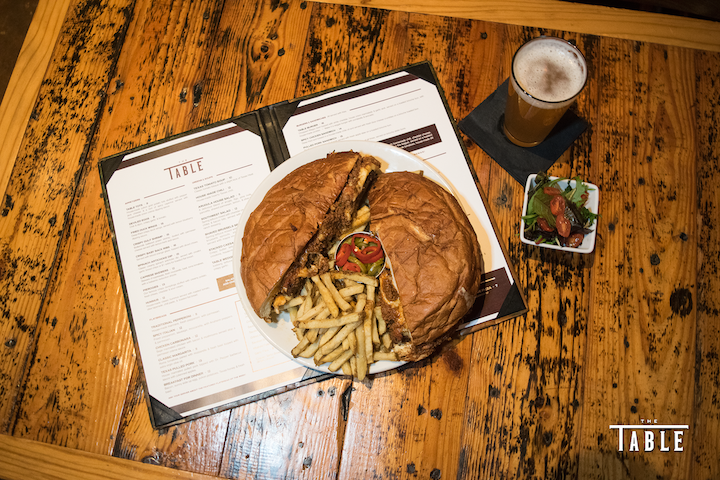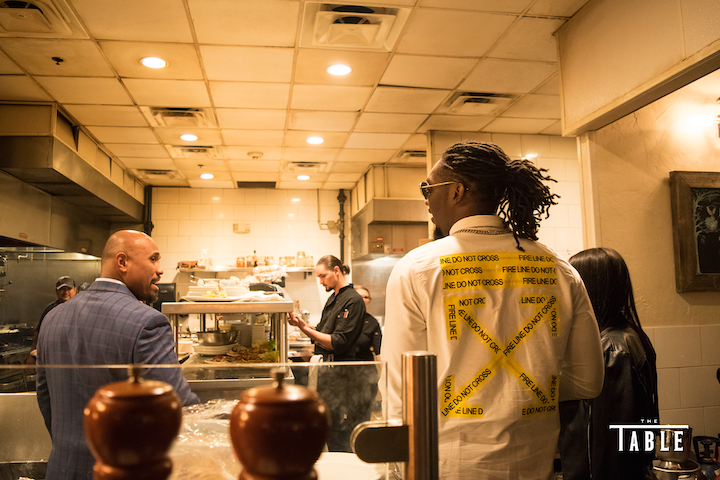 Some other dishes you need to try when you re-visit The Table are the Crispy Gulf Shrimp, the Grilled Scottish Salmon and their Spagettini Bolognaise.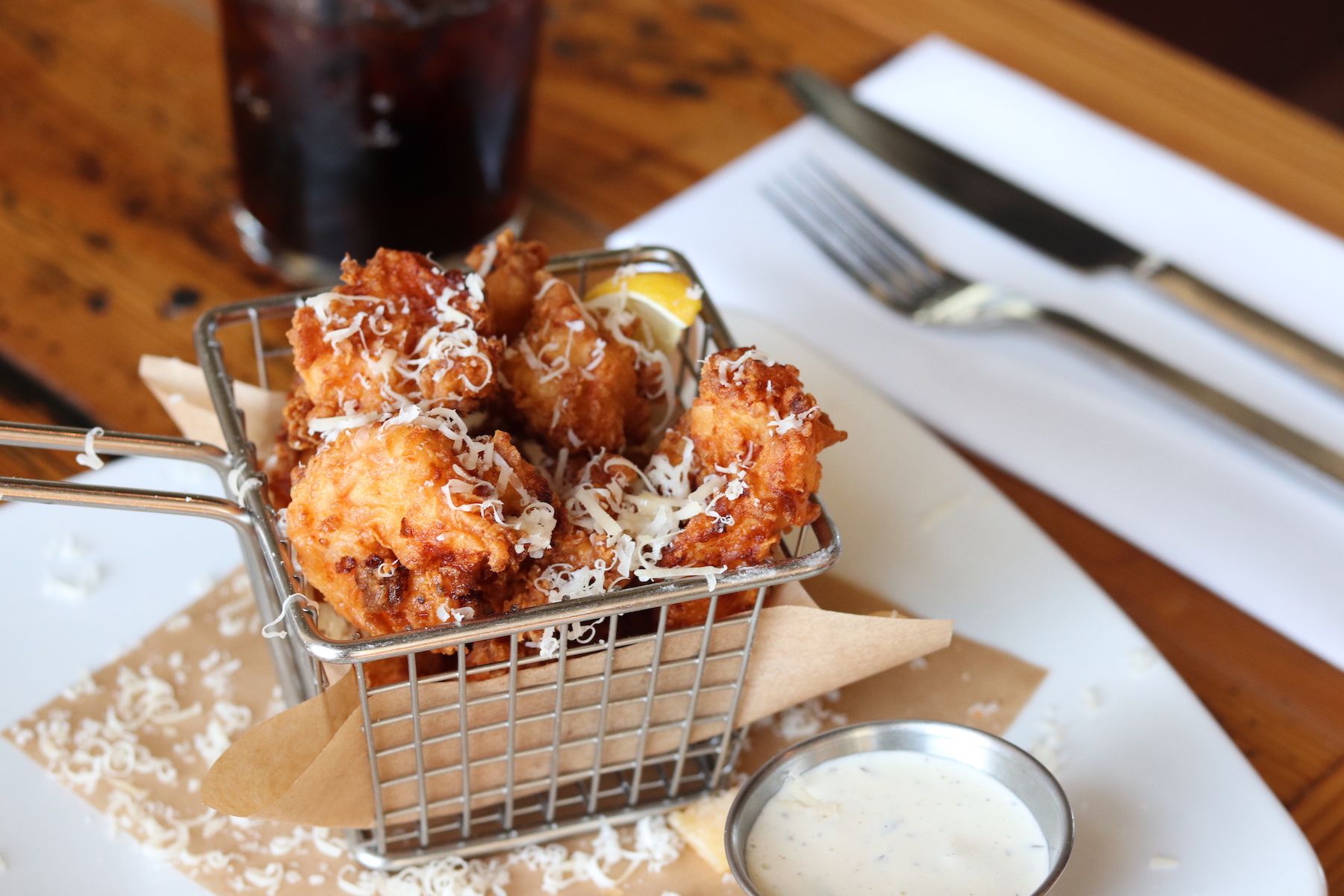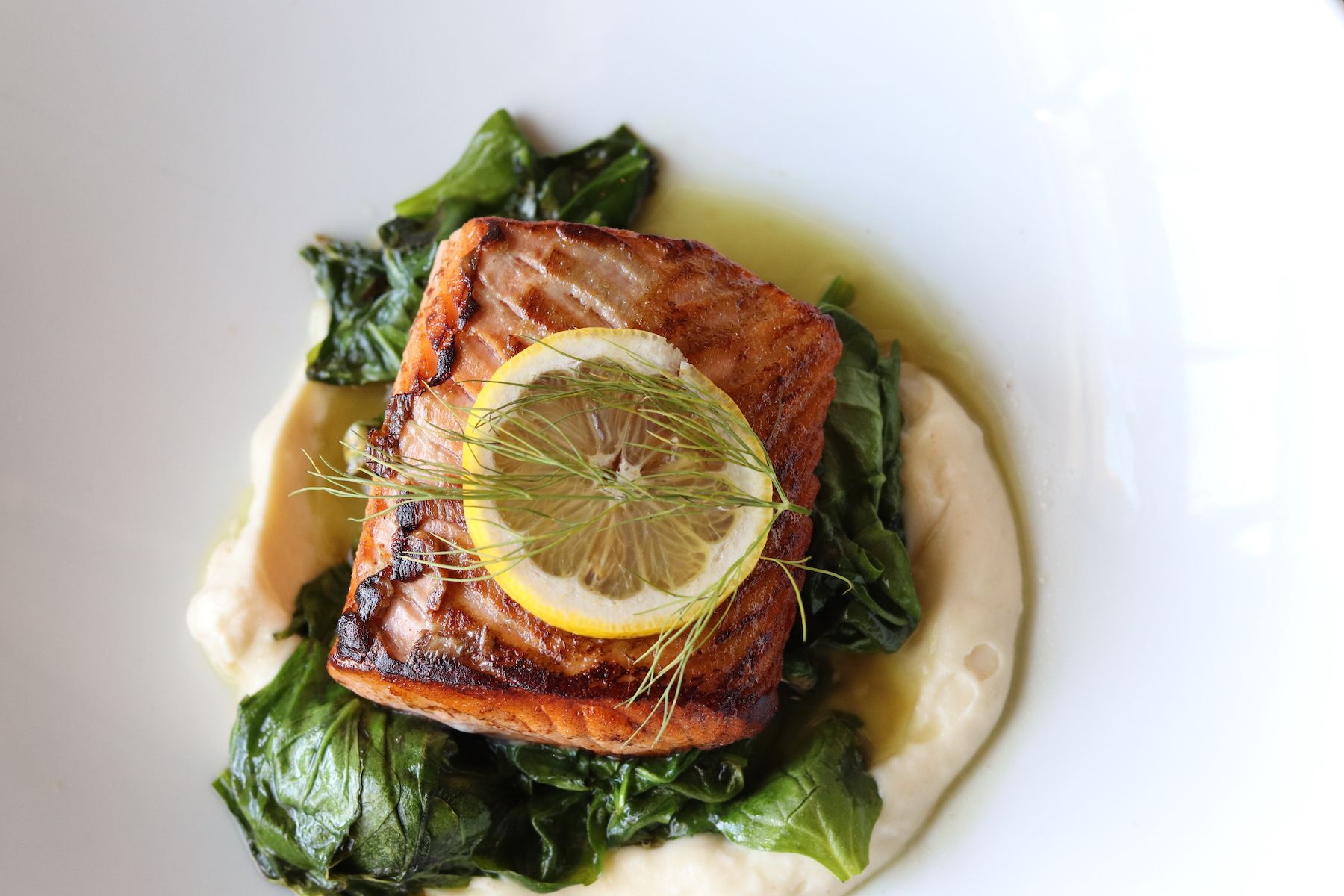 The Table also has some fantastic signature cocktails to pair with your meal including their Hibiscus Martini and some seasonal cocktails like their Black Maple Fashioned which they served through the Fall.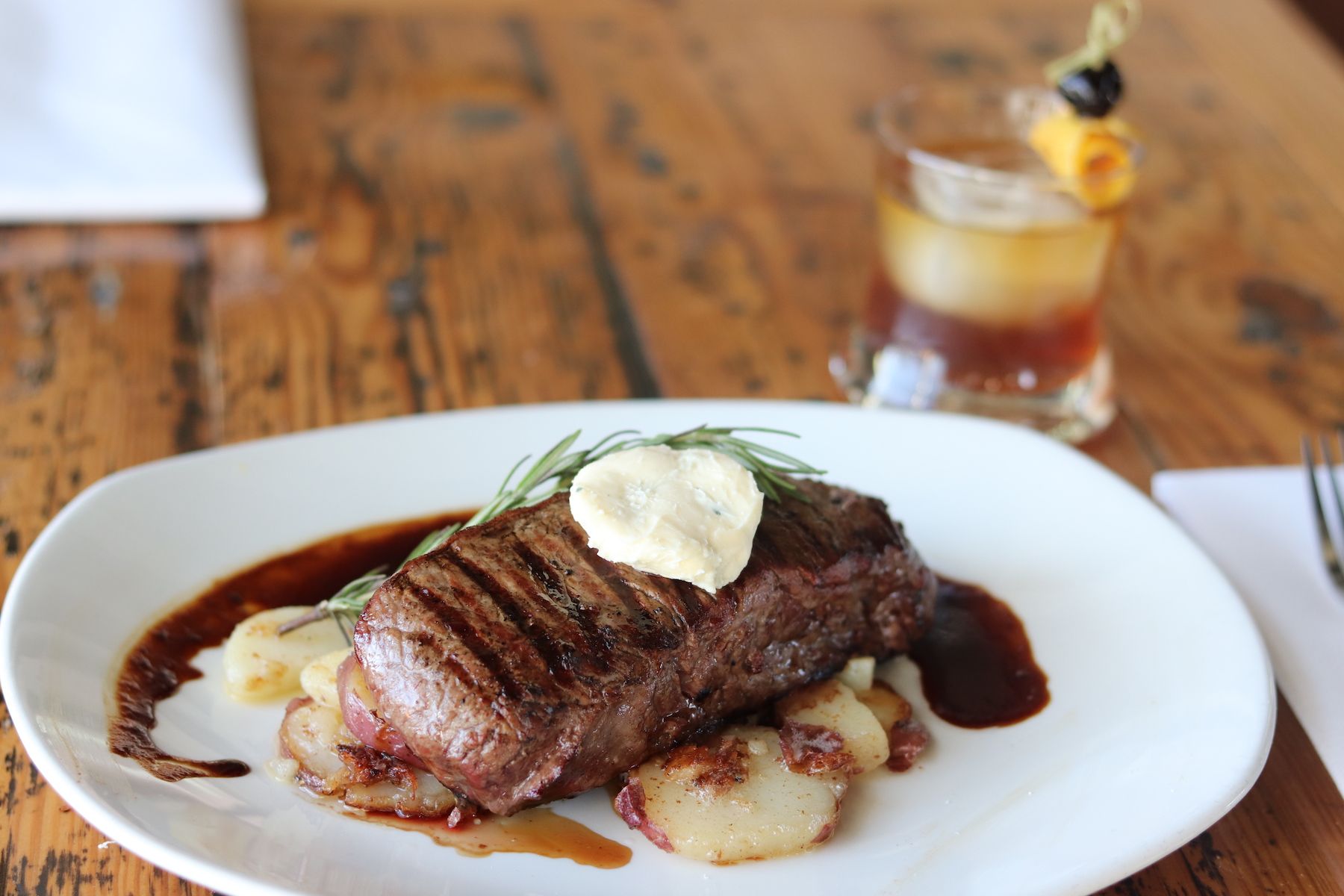 We also love what the new ownership is doing to engage the community. They're big supporters of the Cowboys (obviously), so it's a great place to catch the game – especially when the Cowboys play on a Thursday night because then you can take advantage of The Table's new "Late Nights" on Thursdays-Saturdays where the kitchen and bar stay open until midnight.
And on Saturdays and Sundays you can join The Table for brunch starting at 10:30am where you'll find delicious brunch dishes like Shrimp + Grits, their Breakfast Burger, and an Orange Crepe Suzette.
If you haven't had the chance to visit The Table in the last few months since the new ownership took over, go visit them to try out some of the new dishes, enjoy some of the old favorites, and soak in the new vibe.
*The Table is located at 3701 Justin Rd #150, Flower Mound TX 75028.