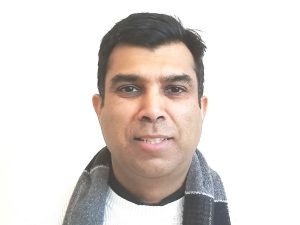 Sandeep Sharma, an active member of the local community, announced Wednesday that he is running for Flower Mound Town Council Place 2.
Sharma has served on Flower Mound's Charter Review Commission and Planning & Zoning Commission from 2013-16. He supports and is a member of the Flower Mound Chamber of Commerce, as well as a member of the LISD District of Innovation Committee.
Sharma ran for council last year, but lost to Incumbent Kevin Bryant in Place 3.
"Today I decided to get back into finishing what I started last year," Sharma said in a news release. "I have continued to be the voice of people of Flower Mound, and now is the time to take the needs, the desires and requirements of the residents to the Town Council."
Sharma says that with him on Town Council, Flower Mound's parks and trail system will improve, everyone will be treated respectfully and the town's vision and mission statement will be honored.
"With me on the Town Council, you can have the peace of mind that I will make the right decisions for the benefit of the town," he said. "We must be smart, creative and innovative in using our invaluable assets – available land, financial strength, location, residents and employees – to make it happen. My goal is to maintain the higher quality of life we are so fortunate to experience in Flower Mound.
Click here for more information about Sharma and his campaign, or contact him at 972-762-3661 or [email protected]
According to the town of Flower Mound's election filings, Sharma and Albert Picardi have filed for Town Council Place 2, which has a two-year term.
The filing period for the town of Flower Mound election began Wednesday and ends at 5 p.m. on Feb. 16. The election for mayor and Council members in Place 2 and 4 will be held May 5.