We finally made it over there yesterday (Saturday). I had not seen the inside before. We sat outside so our son could enjoy the sand pit. It was nice to be able to sit down while he played in the sand pit. Too bad he didn't play in there for the entire time.
My wife and I expected the food to be just average from what we had heard but we were pleasantly surprised. My wife had the "Enchilada Monterey" for $11.99 and I had the "Fish Tacos" for $8.99. We both enjoyed the meals - they were tasty and better than what we were expecting. Portion wise, I would have liked 3 tacos instead of 2 but 2 turned out to be about the right portion size so I don't overeat like I usually do when I go out (but I had to eat all the rice and beans to "fill up").
The unique environment is nice, but I'm sure it raises the food prices.
The sand pit was nice, but we should have brought some toys for him to play with, like shovels.
Some negative aspects were that there was some trash in the sand pit and by the waterfall that should be cleaned up. My wife also said the bathroom (outside I think) could have been cleaner.
Service was very good & friendly.
Unfortunately I did not bring my camera but should have! We will most likely go back and next time we'll bring some toys for our son to play with in the sand pit as well as my camera.
Fish Tacos (4.25 out of 5):
1/4
Rice & Beans (3.5 out of 5):
1/2
Service (4.25 out of 5):
1/4
Environment (4 out of 5):
Update 2009-09-29
After our first pleasant experience, we went back Tuesday for lunch (it wasn't very busy). This time we had a 50% off coupon for a lunch when you buy one at full price. We both had the Chicken Enchilada Monterey and this time it was only $8.99 (probably the lunch price). I also had a Zeigen Bock beer for $2. With the coupon, I only paid $21 for my wife and I, including the beer, tax, and a good (>20%) tip! Again the enchiladas were
very good+
and we got to enjoy our visit while our son played in the sand pit... unfortunately he did get in the mud at the end and had to be cleaned up a bit though! We'll definitely be back.
I was also able to take a few photos this time.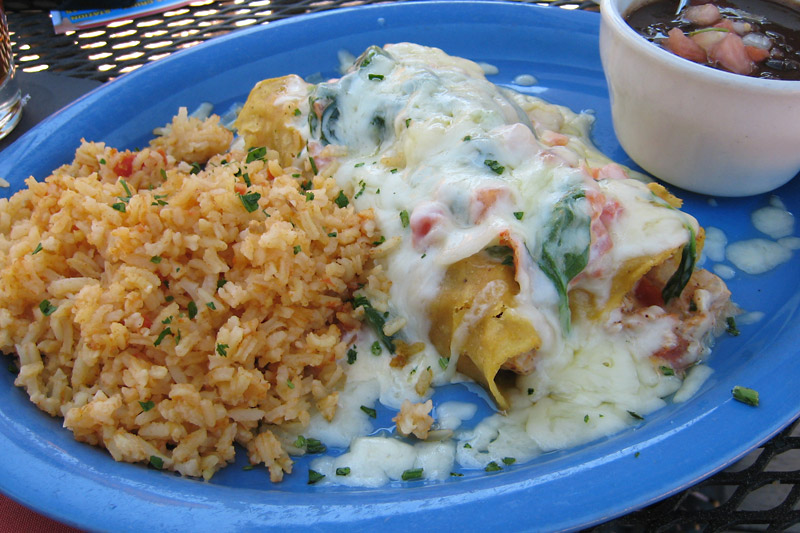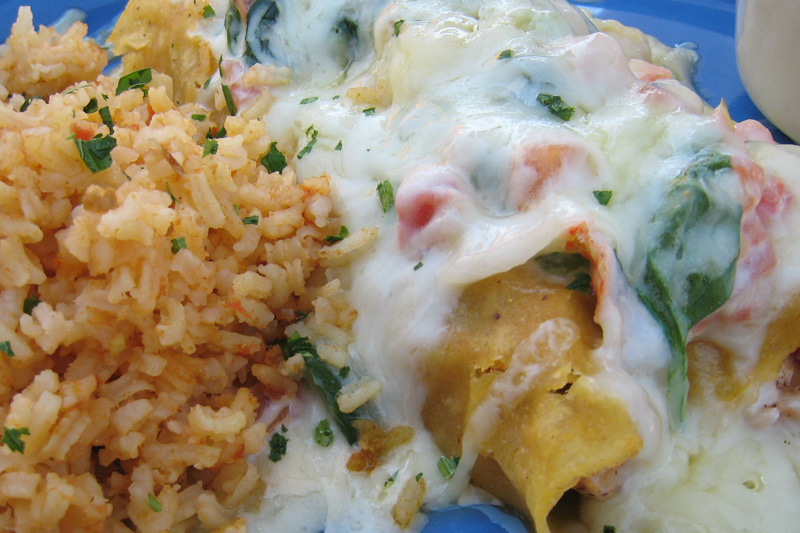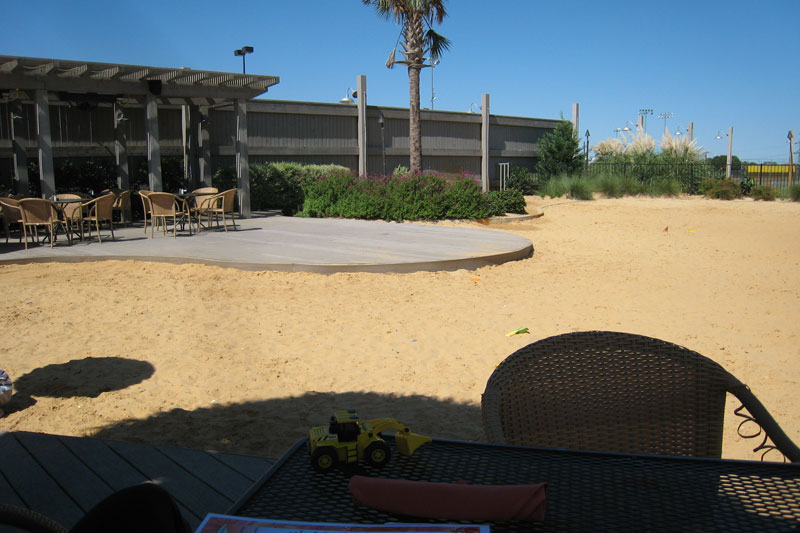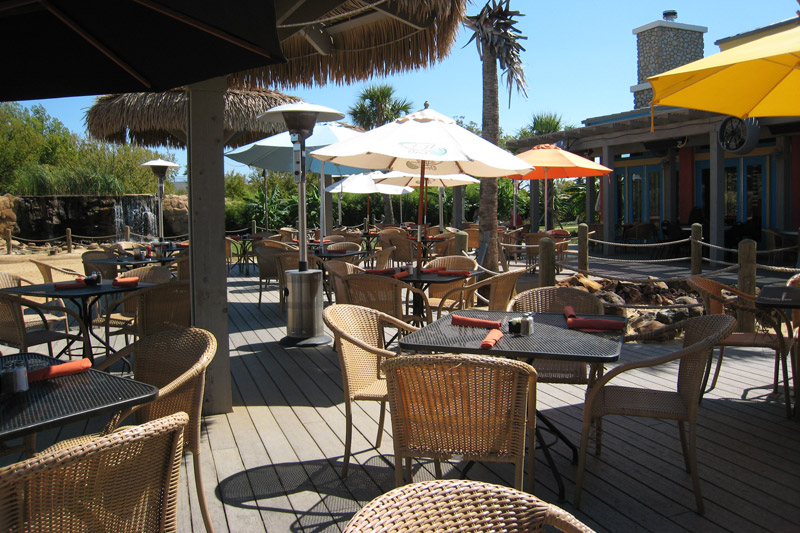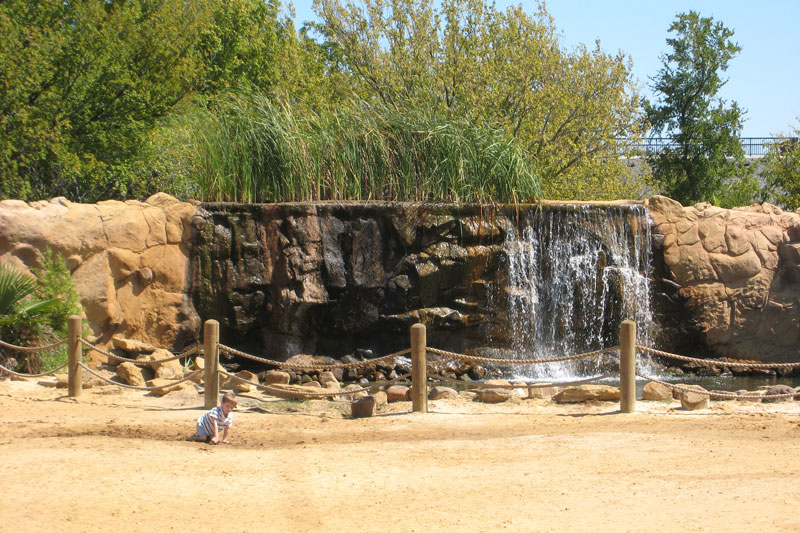 Chicken Enchilada Monterey (4.25 out of 5):
1/4
Rating Scale
: 1 - poor (rarely given)
: 2 - fair
: 3 - good
: 4 - very good
: 5 - excellent (rarely given)
-- Ratings of Various Food Places I've Tried --