We ordered pizza from
Palio's Pizza Cafe
for delivery yesterday (didn't feel like cooking). They have a whole wheat crust option and we got that. My wife ordered a large "Molly" mainly for herself and a large BBQ chicken pizza for me.
Total price was around $26.50 with tax (not including tip). From where it was coming from and it being Friday, I thought it came pretty quick (less than 40 minutes). My wife ordered but I'm pretty sure they charge extra for the whole wheat crust option.
I really liked the BBQ chicken! My wife said it was more tasty too (but probably didn't think it was as healthy). I thought the Molly was good but the BBQ chicken was definitely tastier.
Temperature upon arrival (3 out of 5):
Molly (3 out of 5):
BBQ chicken (4.25 out of 5)
1/4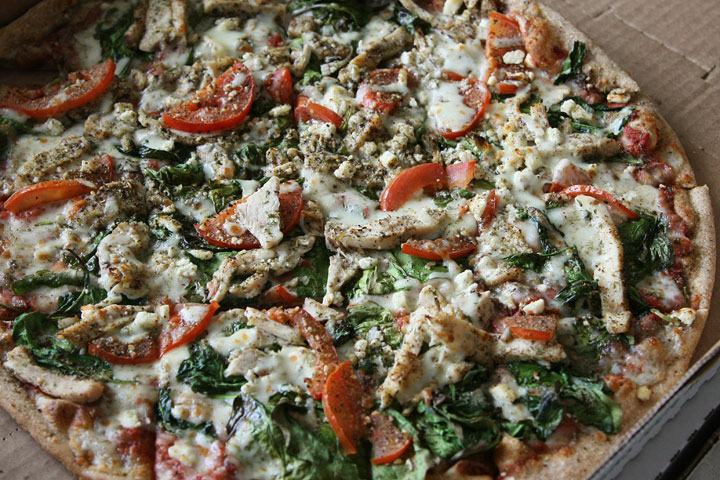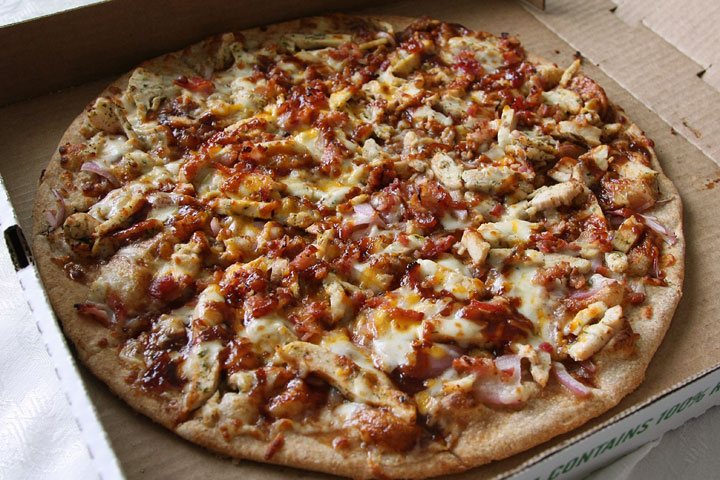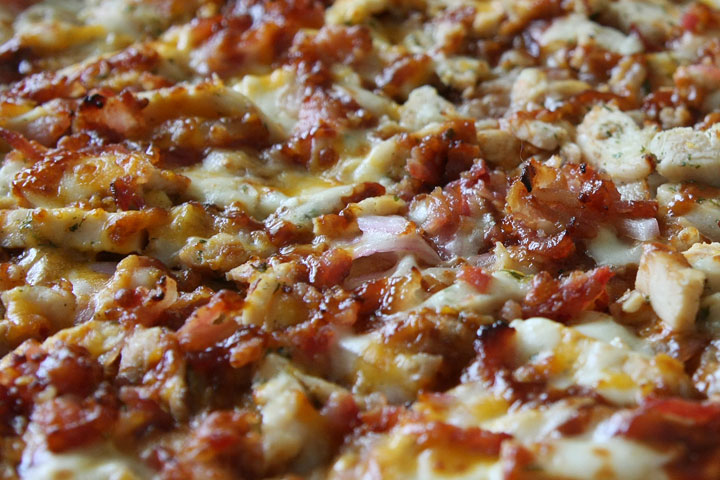 Rating Scale
: 1 - poor (rarely given)
: 2 - fair
: 3 - good
: 4 - very good
: 5 - excellent (rarely given)
-- Ratings of Various Food Places I've Tried --