Sometimes I crave crunchy, greasy fish. I went to lunch at
Captain D's
today and enjoyed a $2.99 special that comes with two pieces of fish, fires, and 2 hushpuppies. I added a small drink (iced tea) for $1.39.
I really enjoyed it... the fish and fries were hot and fresh (very important) but the hushpuppies were not as hot, but still good. I really like their hushpuppies better than
Long John Silver's
. They are bigger and better tasting. However, I usually like
Long John Silver's
fish and tarter sauce a little better (more flavor)... but that doesn't mean I don't still like
Caption D's
! Brings back some memories when I was a kid.
Service was very good (friendly). Not what you'd typically expect from a fast food place. Most of the workers were not teenagers.
Temperature upon arrival (4 out of 5):
Service (4 out of 5):
Overall (4 out of 5):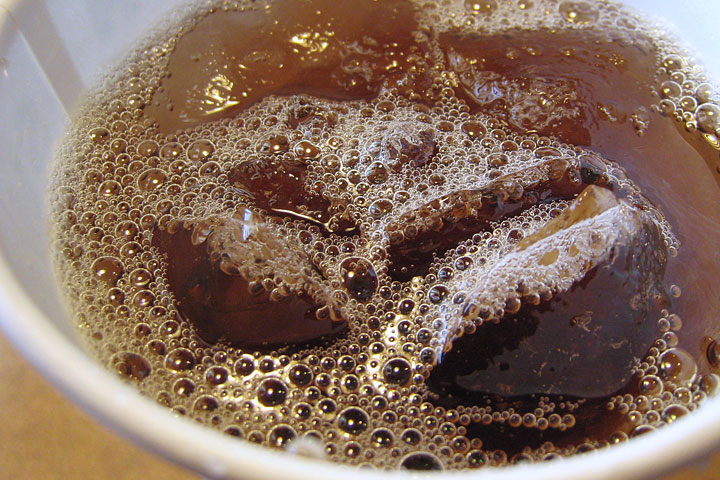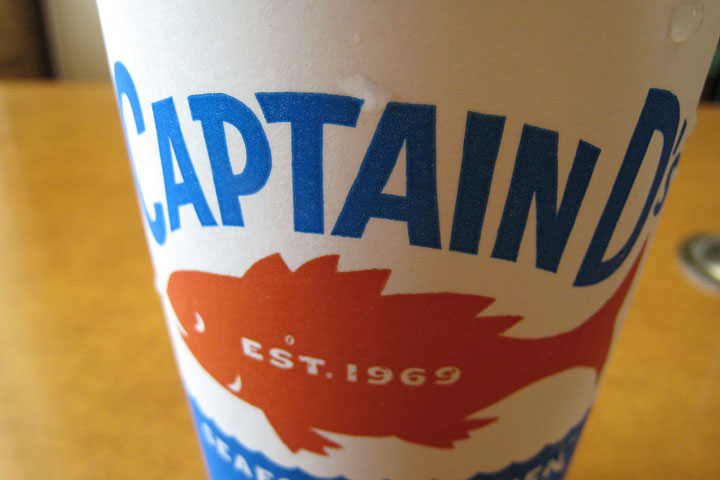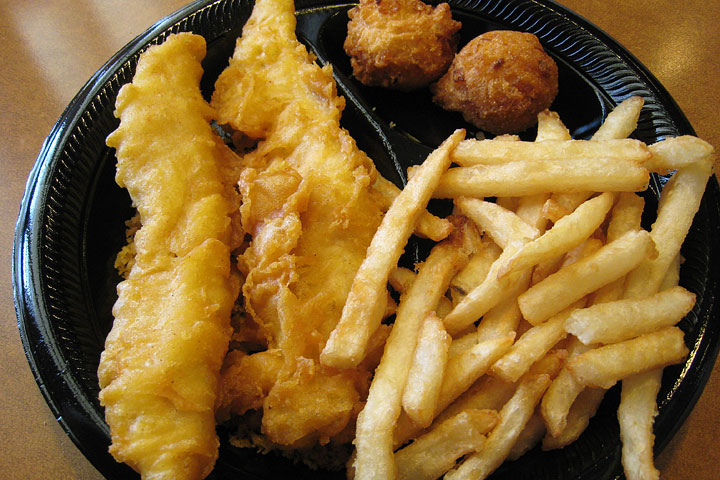 Rating Scale
: 1 - poor (rarely given)
: 2 - fair
: 3 - good
: 4 - very good
: 5 - excellent (rarely given)
-- Ratings of Various Food Places I've Tried --