For lunch today my wife and I decided to order a pizza from
La Nella Pizza
since they deliver to Lantana and someone had asked about them on this forum. They are located near Sprouts on 1171 in Flower Mound.
We ordered an extra large thick crust Sicilian special pizza that comes with 6 toppings. It was $20.95 plus tax.
It took
1 hour and 20 minutes
to get here (Larkspur, Lantana)! Part of the reason is that these thick crust pizzas take longer to cook, but also they are far away and the construction probably slowed them down. I'm a bit surprised that it makes sense for them to have free delivery to Lantana considering how far away they are, the price of gas, and the delays caused by the distance to Lantana and the road construction.
Pizza temperature upon arrival (2 out of 5):
The pizza was good but not great. I think it was worth a tad bit over 3 smileys but not 3.5. It did have a lot of toppings on it but may have been a little soggy in some areas. Also, I thought it would be a square pizza, but it was rectangular and thus smaller than I expected, especially for "extra large".
Sicilian pizza rating (3.25 out of 5):
1/4
For the price, I'd say
Nick's Pizza Pasta Delivery
is a better pizza and it's also cheaper.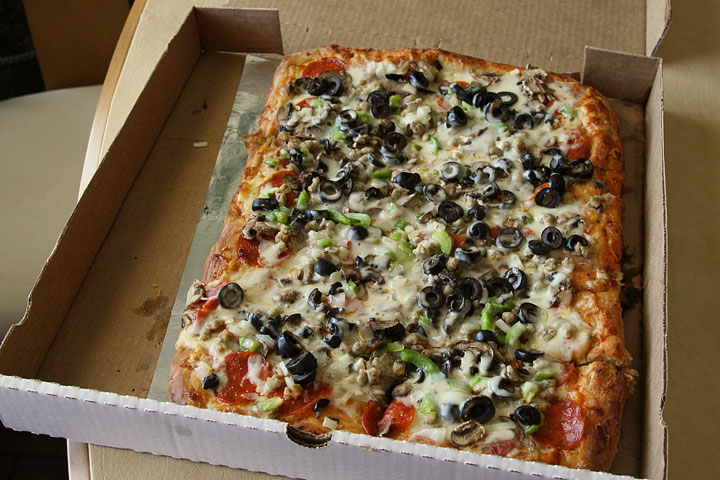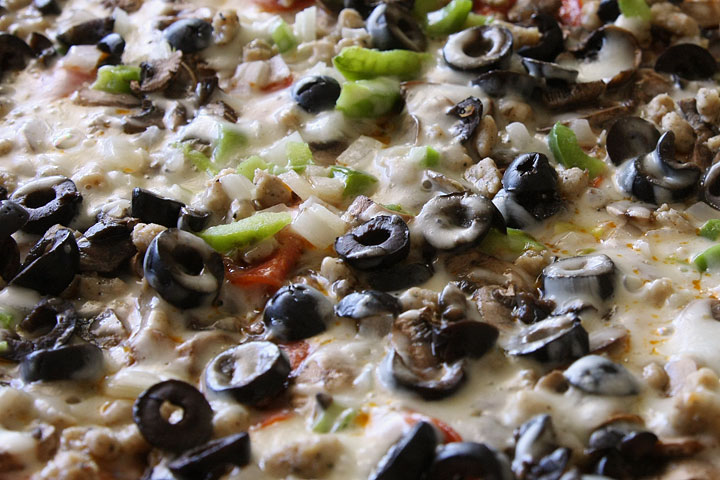 Food Reviews
-- Ratings of Pizza Places I've Tried --
La Nella Pizza
Fernando's Mexican Cuisine
Which Wich
Lantana Grill
Lantana Grill Apple Pie
Johnny Brusco's Pizza
Rosa's Cafe
Palermo's (at BTC) Take-out Stromboli
Costco square pizza
Red Robin Gourmet Burger and Fries
Palermo's at BTC
Mi Cocina Fajitas in Flower Mound
Nick's Pizza Pasta Delivery
Enrique's at Bartonville Town Center
i Fratelli's Big Brother pizza
Papa John's delivery
Rating Scale
: 1 - poor (rarely given)
: 2 - fair
: 3 - good
: 4 - very good
: 5 - excellent (rarely given)